S/N 1157

N88821

Tongass Historical Society/ Ketchikan, Alaska

Current Owners

Manufactured in December 1942 as OA-9 (Boat)

BuAer 0213B   (US Navy) (BW810)

BuAer 42-106981 (USAAC) (FP507)

War Assets Surplus

N88821   Ellis Airlines/ Ketchikan, Alaska - November 1945-1962

N88821   Alaska Coastal-Ellis Airlines 1962-1967

N88821   Alaska Airlines 1967- 1972

N88821   Griffco/Seattle, Wa 1972

C-FEFN   Alert Bay Air Services/ March 1974

C-FEFN   Gulf Air/ May 1978

C-FEFN   Trans Provincial Airlines/ Prince Rupert, B.C. 1981-1992

N88821    Tongass Historical Society/ Ketchikan, Ak. Oct. 16, 1992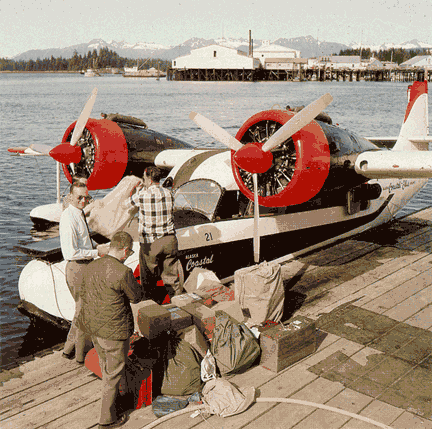 In Alaska Coastal-Ellis Livery @ Petersburg Circa 1964

Jim Hickey Photo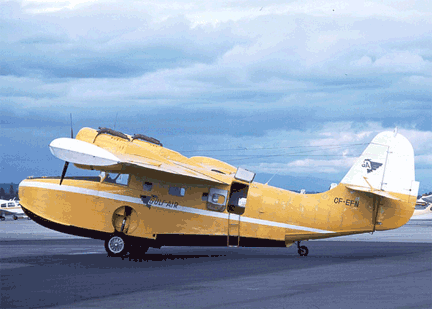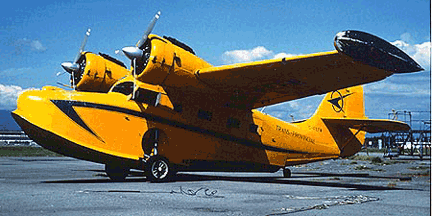 In Trans Provincial Livery May 1983 @ S. Vancouver Int. Airport  

Gary Vincent Photo via Geoff McDonell

A massive restoration is under way for the Original ELLIS AIR LINES Goose N88821. This was the first Goose to be delivered to Ketchikan in November 1945. It was also the first in a fleet of ten for the airline. Ellis was the second airline to use the Goose in Southeast Alaska. Alaska Coastal beat Ellis by a couple of months. On April 1, 1962, the two airlines merged to become Alaska Coastal-Ellis Airlines. In 1966 the name was shortened to Alaska Coastal.

In 1968 Alaska Airlines bought Alaska Coastal.

at the time of the Buy-Out,

Alaska Coastal had the Biggest fleet of Gooses in the world.

The count was 17.  At one time they had 19 Gooses total.

                                           The Restoration

1157 was Bought from Trans Provincial Airlines of Prince Rupert, B.C. at a cost of $75,000. in 1991, it was involved in a ground loop accident in Prince Rupert, B.C. It had a damaged wing tip and left main landing gear. The hull structure was sprung also. After The airline decided not to repair it, they accepted the offer from The Tongass Historical Society. It was brought back to Ketchikan finally. Hopefully, that's where it will remain. As of 2009 The work is still in progress with about two years left on the project. The work force on the Goose is volunteer only. It has been at a steady, slow pace.

Many of the volunteers were ex-Ellis and Alaska Coastal employees and have passed away since.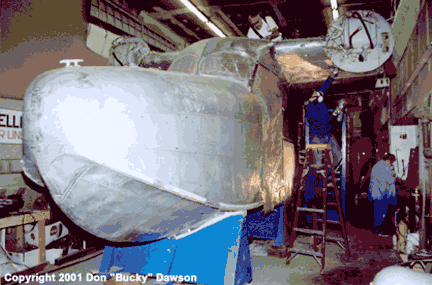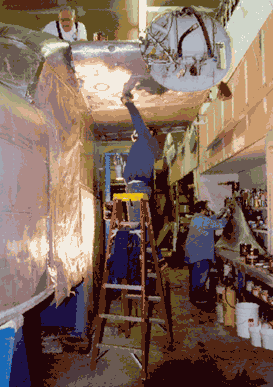 1157 Volunteer Squad 2001

Left to right:

On top of wing: Jos Govaars

On Ladder: Danny Hoggard

On Right With Mask: Eddy Haynes

Behind Camera: Don "Bucky" Dawson

Dedicated to the memory of

"Father Goose"

Gerald "Bud" Bodding

1917-2006