The Grumman Goose was the first in a long history of amphibious aircraft designed in 1937 for a unique role. Built in Bethpage, New York, the Goose was the perfect method of transport for Manhattan millionaires as flying yachts. The Goose was soon to be recognized beyond that of a weekend luxury flyer, and it rapidly it became the plane of choice for several air services

Civilian models normally carried 2-3 passengers and had a bar and small toilet installed. Because of its amphibious nature, generous interior space, and rugged construction, the Goose can go just about anywhere.

The Goose caught on and was used for other duties, such as a Coast Guard rescue plane  In 1938, the U.S. military took a good look at the Goose. The Army Air Force Gooses were designated OA-9 (built for the Army) or OA-13A bought from civilian owners, The Navy Gooses were JRF.

The Gooses were used for general transport, search and rescue, anti-submarine warfare and other various duties. The Goose served with every branch of the U.S. military before and during WWII. It also flew under international colors with Britain's Royal Air Force, Royal Canadian Air Force and many others. Around 50 to 80 were eventually passed on to the Royal Navy and returned after the war. Grumman ceased production of the Goose with the last one coming off the line in August of 1945. The total production was 345 planes.

The Goose is a high-wing monoplane, the Goose's wing also serves as a mount for its two 450 hp Pratt & Whitney Wasp Jr. R-985-AN-6 radials engines as well as carrying its under-wing stabilizing floats. The Goose also has three retractable landing gears for amphibious use.

The Goose has a wingspan of 50 feet, 10 inches, and a length of 39 feet, 7 inches. The Goose uses 30.2 gallons of fuel per hour. They have a maximum speed: of 201 mph (323 km/h), With a cruising speed of 191 mph (307 km/h)  They have a service ceiling of 21,300 ft (6,492 m) with a range of 640 miles (1,030 km) The weight is when empty: 5,425 lbs (2,461 kg) maximum take-off of 8,000 lbs (3,629 kg) Weight does not include two 250 depth charges; if depth charges are carried, passengers are reduced to three.

After the war, most were bought by civilians as passenger aircraft. To generate more revenue, many airlines put one passenger in the co-pilot seat making the capacity 8-9 passengers. Alaska Coastal-Ellis Airlines based in Juneau and Ketchikan, Alaska boasted the largest fleet of Gooses in the western hemisphere with 17. After Alaska Airlines bought them out in 1968, seven of them were bought by Charles Blair's Antilles Airboats based in the US Virgin Islands. They held the highest record for many years with 17 total.

In the mid 1960's, a large number of Gooses were later modified by McKinnon Enterprises' powerful PT-6 turboprops, Retractable floats and modern avionics installed and have flown for many more years, most as private planes. The cost can be well over $500,000 today. There only about 50 or so known Gooses that are still flying around the world today and can be found in the Caribbean, Canada, Alaska and the Pacific Northwest and as far away as Croatia.

Only a handful of Gooses are in museums all over the world from Alaska, Colombia to Sweden.

The Goose has shared in the pop culture of the late 20th century by being immortalized in the Television shows, Tales Of The Gold Monkey as "Cutter's Goose", Quantum Leap and Sea Hunt. The Goose has made many appearances in movies from Mister Roberts, 20 Million Miles To Earth, Commando, Cry Vengeance, Forever Young, and Endless Summer II, just to name a few.

Grumman also built the smaller Widgeon. The next step up from the Goose was the Mallard, and even the still larger Albatross, which also served in the US Navy and Coast Guard for many years after.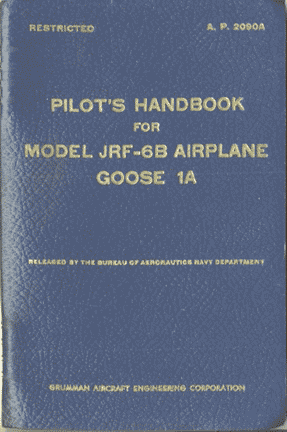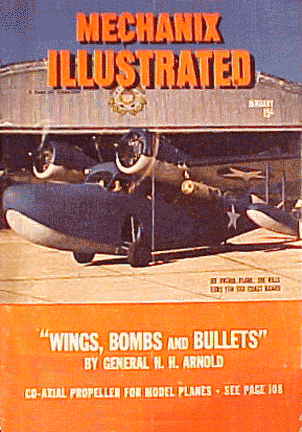 A couple Images of a Goose memorabilia that I lost, by too low of a bid on eBay, a few years ago.  Lesson learned: That I shouldn't be a "Cheapskate!"